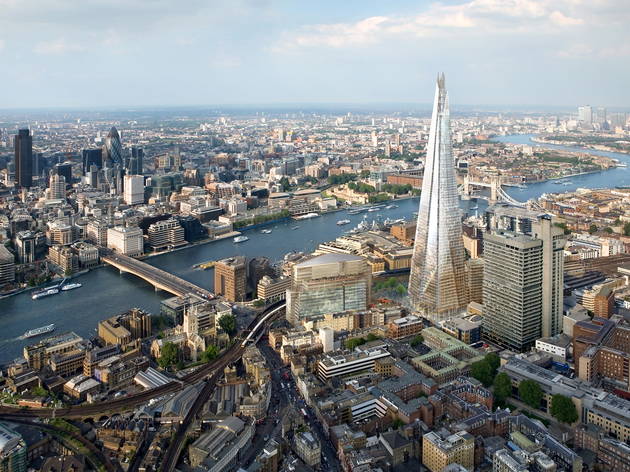 ACE 2017 will be held in The Shard located in Southwark, London. It is a 95-storey skyscraper, the tallest building in the United Kingdom. https://www.the-shard.com/
Directions:
London Underground and mainline Southern and Southeastern trains come into London Bridge Station, which is directly next to The Shard. You can reach London Bridge Station by the Northern Line or the Jubilee Underground Lines.
Northern Line - direct link to Kings Cross, Euston and St Pancras (Eurostar International) Stations and to all other London Underground lines.
Jubilee Line - provides direct links to Waterloo Station, the Docklands (including Canary Wharf), Stratford (London Olympics site) in the east and Bond Street in the west.
The conference registration desk will be on the Ground Floor of the building. You will receive a Visitor Pass upon registration which grants you access to the building during the conference. The conference is held in the Khazanah Europe Investment Limited office on the 22nd floor.
London is a megalopolis of people, ideas and frenetic energy. The capital and largest city of both England and of the United Kingdom, it is also the largest city in Western Europe and the European Union. Considered one of the world's leading "global cities", London remains an international capital of culture, music, education, fashion, politics, finance and trade.
The name London originally referred only to the once-walled "Square Mile" of the original Roman (and later medieval) city (confusingly called the "City of London" or just "The City"). Today, London has taken on a much larger meaning to include all of the vast central parts of the modern metropolis, with the city having absorbed numerous surrounding towns and villages over the centuries, including large portions of the surrounding "home counties", one of which - Middlesex - being completely consumed by the growing metropolis. The term "Central London" is widely used on both signs and by the media to describe the central core of the city, which encompasses The City, most of the City of Westminster, and some of the surrounding boroughs. The term "Greater London" embraces Central London together with all the outlying suburbs that lie in one continuous urban sprawl within the lower Thames valley. Though densely populated by New World standards, London retains large swathes of green parkland and open space, even within the city centre.
Conference Venue:
Level 22, The Shard
32 London Bridge Street
London SE1 9SG
United Kingdom